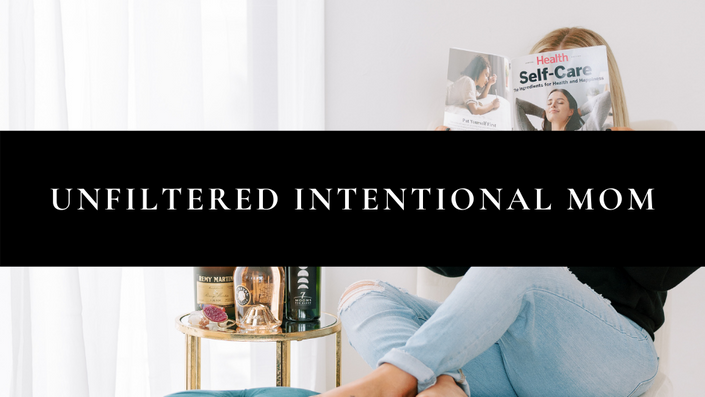 Become an Unfiltered Intentional Mom
Ditch the Mom Guilt & Rediscover the JOY & HUMOR in Raising Your Monsters
ENROLL NOW
BE INTENTIONAL
DESIGN YOUR DREAM LIFE

COMMUNICATE CLEARLY
CHANGE YOUR FAMILY TREE
LEAVE A LEGACY
#YOURENOTALONE
I feel ya momma! I get it. Life isn't always rainbows and roses.
There are sleepless nights, toys all over the place, meals to be made, baths to be given, laundry to be folded, bubbles to blow, hands to hold, books to be read, bills to be paid, clients to attend to...it's a never-ending list of to dos.
BUT THERE'S MORE
You desire to discover this 'balance' of quality time with your kids, your partner and in your business. What the fuck is this balance anyway? You recognize how vital it is for you to take time for self care. You are madly passionate about raising your kids differently, teaching them the things you weren't taught and loving them in a way you can barely describe to others. You want memories that last a lifetime. You want experiences, big and small. But how...how do you do it ALL?
How do you do it ALL and keep your shit together?
How do you do it ALL and not yell and repeat yourself over and over and over?
How do you get your kids to listen?
How do you do take care of yourself and not feel guilty?
How do you do things differently than your parents did?
How do you design a life you are madly in love with?
How do you leave a legacy for your children...and grandchildren...?
YOU GET INTENTIONAL AF!
THIS COURSE IS FOR YOU IF...

- You are ready to stop feeling all of the mom guilt
- You want to be the fun mom
- You want to wake up & be excited about spending time with your kid(s)
- You want to find joy in the simple things in life
- You want to stop yelling so much & communicate better with your kid(s)
- You want to actually DO all those things you dream of doing with your kid(s)
- You are willing to put in a little ground work to have no regrets of missing out on time with your kid(s)
- You want to have meaningful conversations with your monsters & speak positivity into them daily
- You want to learn how to have the hard talks with your kid(s) to prepare them for this world
THIS COURSE IS NOT FOR YOU IF...

- You are not willing to set aside 30 minutes a day to work on your intentions

- You are not ready to make changes in your life to show up for yourself & your kid(s)

- You want to live groundhog day, every day...for the rest of your life
- You are not passionate about leaving a legacy for your kid(s)
HOW YOU WILL FEEL AFTER THIS COURSE

IF YOU FULLY PARTICIPATE & FOR AS LONG AS YOU'RE INTENTIONAL

- Less stressed with "all the things"
- More joy while going through a normal, crazy, chaotic day
- Like you are NOT in this alone

- Like you actually can keep your shit together
- Like others have a fucked up life too...it's actually more normal than you think...others have their own shit that you can't see through their perfectly filtered social media photos
WHAT YOU GET

- 20 video training lessons that are 2-10 minutes long
- Daily activities for yourself or to do with your kiddos
- Design a vision board for you & your child(ren)
- Experience bucket list
- "I'm bored" list for your kiddos
- Age appropriate responsibility & chore list to help keep you sane
- Tools & techniques to ensure your kiddos are actually doing their responsibilities & chores to really keep you sane
- Scripts to practice with your kids to create better communication so that you're yelling less, not repeating yourself like a broken record, you don't get angry as quickly and so your kids will actually LISTEN to you
- Learn how to communicate about the body, feelings, sex, drugs, alcohol and, yes, suicide (if you desire to have these open conversations to ensure your kids are hearing it from YOU & not someone else)
- How to talk about addiction history in your family
- How to teach your kids about everything you weren't taught
- Learn how to discover what your KIDS WANT to do with you...and it's NOT what you think
- Step-parenting & co-parenting tips
- How to say your sorry when you fuck up as a mom...and we do!
- How to teach your kid(s) that decisions = consequences & that they get to choose whether those are good or bad consequences
Course Curriculum
INTRODUCTION
Available in days
days after you enroll
DITCH MOM GUILT
Available in days
days after you enroll
BE AN INTENTIONAL MOM
Available in days
days after you enroll
Your Instructor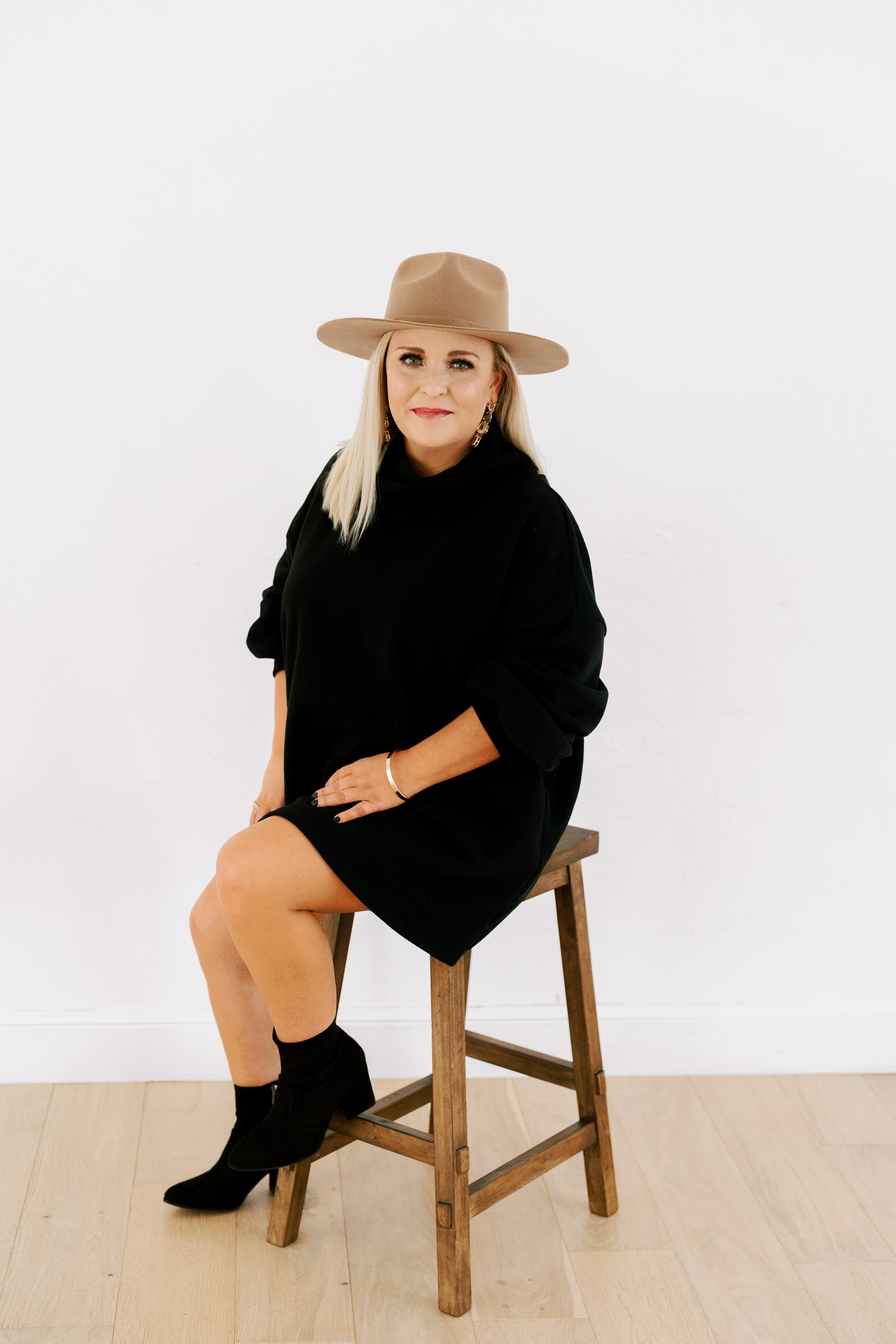 I'm Jennifer Armstrong, Money Coach, Financial Manager, Business Strategist, Speaker & Advocate for Mental Health and Suicide Awareness. I help women free themselves from mom guilt and build incredible businesses designed to leave a legacy. Learn how to rediscover yourself, simplify #momlife, and design a profitable and sustainable business with my unique process. You'll feel divinely supported and empowered to be the badass mom and the wildly successful business woman you are!
Armed with an MBA, an accounting degree, and more than a decade of experience, I have a proven track record of helping startups transform into thriving businesses that generate millions in revenue. Now I take that experience and knowledge and help women transform their lives and their businesses so they can leave a legacy they're proud of. My clients are amazing at what they do — I simply help them understand their business as a whole, filling in the blanks so they can really make their business thrive.
I'm an independent, driven non-conformist, and I'm obsessed with helping other succeed! After a lifetime of overcoming obstacles (mental illness, divorce, deaths of family and friends), I've learned how to do what it takes to not just survive, but thrive. Even if you haven't experienced any major trauma in your life, just becoming a mother and an entrepreneur can be a challenge! So many women lose themselves to motherhood — I help them rediscover who they are.
I understand the challenge of balance, as a mom and stepmom to three amazing children. But I've discovered how to prioritize each and every day, so I can be the intentional mother I want to be — and the profitable business owner I know I am.
If you're ready to have nothing less than a joyful life and wildly successful business, let's hop on a call! But be warned, I will push your limits, and I only take on entrepreneurs ready for a mental shift. I'm not afraid to ask the hard questions or push you to the next level, even if it gets tough.
I will empower you to overcome what life has thrown your way. Together, we will find the financial security you desire and deserve.
Frequently Asked Questions
How long do I have access to the course?
How does lifetime access sound? After enrolling, you have unlimited access to this course for as long as you like - across any and all devices you own.
When does the course start and finish?
This course is a self-paced online course - you decide when you start and when you finish.
What if I am unhappy with the course?
We would never want you to be unhappy! If you are unsatisfied with your purchase, contact us in the first 7 days and we will give you a full refund.
How does this course work?
I designed this course to be simple, yet effective for moms to go through at their own pace. We will use the Unfiltered Intentional Moms Facebook group to connect and share our experiences, discoveries and processes through this journey. Support and accountability are ESSENTIAL when making the necessary changes in our lives to be intentional. This shit is simple, but it isn't always easy. We are stronger together! #yourenotalone
What if I have questions, where do I ask them?
You can me any question about this course in the Unfiltered Intentional Moms Facebook group.
What if I love you and this course and want to share it with others? Can I make money?
YES! You can become an UIM Affiliate and receive up to 50% commissions on your sales. Use the "Be An Affiliate" link at the top of your school to apply for your own affiliate link.
Can I access this course from my phone or tablet?
Yes! Download the Teachable app onto your smart phone or tablet and log into your account. Having access from your phone or tablet gives you the ability to work through the course easily from anywhere.